Omaha Pet Owners Get $50 in FREE Pet Odor Removal.
Print this coupon or save to show your cleaning technician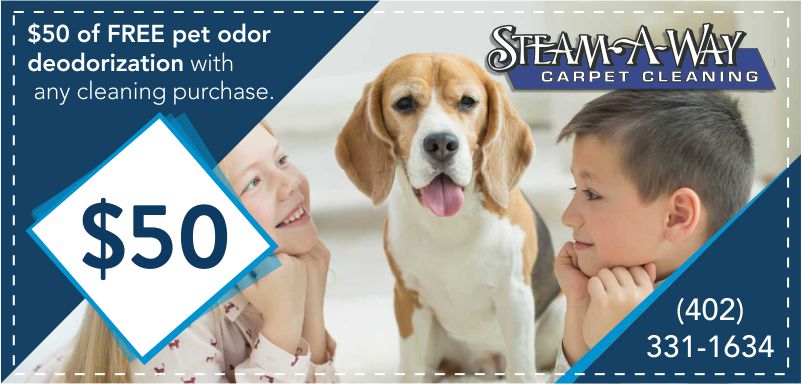 Our biggest promotion of the year!
Steam-a-Way Carpet Cleaning has served over 15,100 homeowners in the Omaha area. Many of them have dogs or cats (they are all so cute but oh so messy).
Why are we doing this? Because we LOVE pets. Also, because Cameron, our owner, knows when we clean a house in the neighborhood… your neighbors get jealous and give us a ring later.
So, you can thank your neighbors for the discount. We'll even give you a referral card to give your neighbors so they will love you.
Steam-a-Way Carpet Cleaning is located at 13907 Gertrude Cir, Omaha, NE 68138. So yes, we are local.
Hidden fees? Yup. The competitors have them. But not us.